Jaguar with the Best Gas Mileage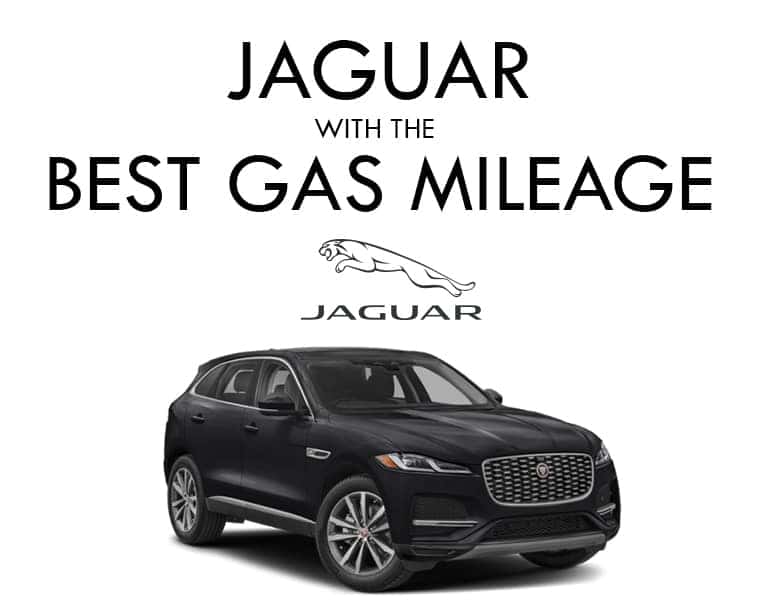 Not ready for an electric vehicle or hybrid just yet but still looking to buy a Jaguar with great gas mileage? We've got you covered. Today we're going to help you find the Jaguar with the Best Gas Mileage. These 2022 Jaguar models are in stock here at Jaguar Naperville and ready for you to drive off the lot!
2022 Jaguar F-Pace S
The 2022 Jaguar F-Pace S is the Jaguar with the best gas mileage. The CT4 Sport features a 2.0L Twin-Scroll Turbocharged engine with 235 HP and reaches 34 MPG HWY and 23 MPG in the city. The 3.0L I6 Turbocharged engine allows drivers to reach 27 MPG HWY and 20 MPG in the city. It also features an all-wheel drive and an 8-speed automatic transmission.
2022 Jaguar F-Pace S – View Inventory
Jaguar F-Pace: DNA of a Sports Car
Great gas mileage and killer mechanics are just part of the greatness of the Jaguar F-Pace. This Jaguar performance SUV has the DNA of a sports car and combines intelligent practicality, and contemporary design, along with the impressive fuel economy. The Jaguar F-PACE has the capability for every road and the capacity for every day. Discover the features and benefits of the F-PACE in this video.
---
Here's a video with world-renowned DJ and Music Producer, MK, describing why he loves the brand new 2022 Jaguar F-Pace.
---
"DRAMATIC PROPORTIONS, FLUIDITY OF LINE AND AN ASSERTIVE STANCE ARE ALL EVIDENT IN THIS, OUR LUXURY PERFORMANCE SUV." "Its compelling exterior changes enhance F-PACE's World Car Design of the Year standing, whilst its interior provides a sophisticated, crafted, contemporary experience. The latest technologies help keep you safe, connected, informed and entertained. F-PACE looks and feels like no other SUV."  – ADAM HATTON EXTERIOR DESIGN DIRECTOR
Find your Jaguar with the best gas mileage right here at Jaguar Naperville. Check out our store hours on the top right of this post, then stop by, shop, and test drive your favorite Jaguar! Looking for more information or want to talk to our sales team? Just click here to contact Jaguar Naperville and we'll answer all of your questions.